Mercury is the leading dedicated provider of fleet management consulting services. Our focus in every project is to develop implementable, real-world solutions that produce the greatest return on our client's investment. Some of our most common consulting projects are explained below.
BEST PRACTICES / AUDITS / BENCHMARKING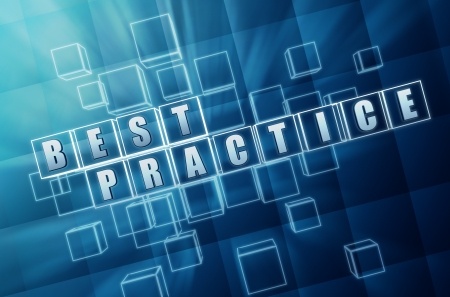 Best practices performance reviews are one of the most popular types of projects that we conduct. In this high-level, but comprehensive review, we evaluate current fleet practices using process mapping and gap analysis techniques aimed at first defining and then identifying strengths and weaknesses in specific functional areas. We determine how well these processes are defined and executed by assessing their soundness, consistency with industry best practices, and quantitative results in terms of costs, performance, and satisfaction levels.
Business Planning and Reporting
Customer Relationship Management
Financial Management
Fleet Service Facility Infrastructure Management
Fuel, Bulk
Fuel, Commercial Cards
Funding
License, Registration, and Titles
Motor Pool Management
Record keeping, Data Management and Management Reporting
Regulatory Compliance
Safety
Staffing, Fleet Department and Service Technician Personnel
Supplier Performance Management
Vehicle Assignment
Vehicle Crash Repair and Claims Management
Vehicle Maintenance and Repair
Vehicle Remarketing
Vehicle Selection, Acquisition, and Replacement
Vehicle Utilization Management
COST OF SERVICES ANALYSIS / CHARGE-BACK RATES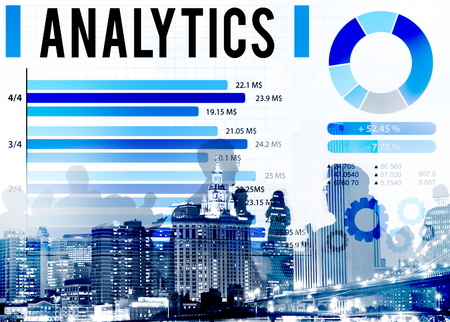 Mercury assists fleet organizations that operate general, revolving or sinking funds and cost clearing accounts to develop budgets and charge-back rates for improved performance and competitiveness. Mercury is a strong believer that cost transparency and ownership is imperative for effective cost control. Our thinking is that you cannot effectively manage costs that you cannot see or understand and for which there is a lack of accountability.
Learn more about Mercury's cost of service tools at https://mercury-assoc.com/resources/tools/
Charge-Back System Review and Rate Development
Review and Reengineering of Cost Charge-Back Rates
Internal Service Fund Audits and Replacement Reserve Funds Rightsizing
FLEET TECHNOLOGY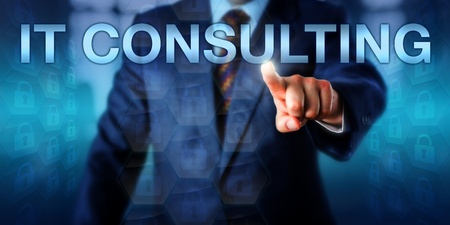 Mercury is unique among fleet management consulting firms in that its professional staff combines knowledge of day-to-day fleet management and maintenance business processes, fleet leasing company service delivery practices, and the implementation and use of fleet management information systems and associated IT solutions, such as online policy and procedure manuals, repair manuals, motor pool reservation systems, and Web-based management reports. This combination of experience and skills enables us to perform a wide array of IT projects for both fleet operators and software developers.
Our technology consulting services for fleet and fuel management operations includes systems <<see below for pop-up>>, software <<see below for pop-up>>, and computer infrastructure <<see below for pop-up>> projects.
Functionality, Implementation, and Utilization Assessments
Implementation and Integration of Systems
Functional specification for commercial off-the-shelf software
Functional "fit-gap" analyses for fleet management information systems, ERP systems, such as SAP™ and enterprise asset management systems, such as Maximo™
Application and database servers
Network and workstations
Design, installation, upgrading, and/or ongoing maintenance
We also offer consulting services for fleet software developers, including functional "fit-gap analyses and fleet market research.
FUNCTIONAL FIT-GAP ANALYSIS
Suitability assessments of commercial off-the-shelf software for sale to fleet operators
Studies for software developers
US fleet market demographics
Marketing and sales strategies
FUEL TYPE FEASIBILITY / SUSTAINABILITY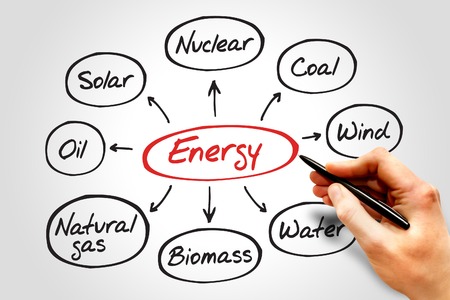 Fuel assessment and feasibility studies are in high demand because fuel is usually second to vehicle / equipment capital cost. Many fleet organizations have a high interest in the suitability of alternative fuels and how to address or implement sustainability initiatives. Mercury conducts assessments of fuel management programs, including current and potential, as well as internal fuel practices, contracts, commercial fueling practices, use of alternative fuels, and capital improvement needs.
Alternative Fuels Feasibility
Automated Fuel Management System Administration
Bulk Fuel Inventory Management
Bulk Fuel Site Management
Capital Improvement Requirements
Contractor / Vendor Payment
Customer Billing
Customer Satisfaction Level Assessment
Fuel Site Location Evaluation
Fuel Site Sizing, Design, and Construction
Fuel Contract Execution and Administration
Fuel Facility Operation and Upkeep
Fuel Facility Security and Regulatory Compliance
Fuel Card Issuance and Control
Fuel Card Expenditure Authorization
OPTIMAL VEHICLE REPLACEMENT
Optimal Replacement Cycle Analysis, or simply ORCA, is Mercury's proprietary software tool developed to conduct vehicle lifecycle cost analyses with user specific data. The tool allows us to tailor the base information to specific needs, use actual or predictive costs, and adjust variable costs in a way that directly reflects the operations at hand.
We fine-tune your input data in order to return results based on empirical data that determines when replacement would be the most beneficial to the fleet operation. ORCA also determines incremental costs of retaining vehicles for periods longer than the ideal replacement year – so it is able to adapt to real-world circumstances.
Learn more about ORCA at https://mercury-assoc.com/resources/tools/
OUTSOURCING FEASIBILITY / MANAGED COMPETITION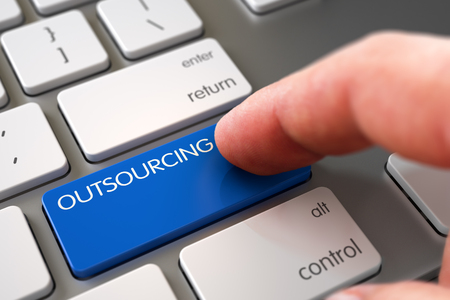 Outsourcing some or most (never all – contact us to find out why!) of a fleet operation can be a challenge. Outsourcing might bring better service, lower costs, and greater satisfaction levels; however, some fleet management functions may not be good candidates to be outsourced. Mercury strongly believes some responsibilities should never be outsourced. We have helped numerous organizations in designing, implementing, and overseeing beneficial outsourcing programs for their vehicle and equipment fleets and have helped many others empirically decide that outsourcing is not the best option for them.
POLICY AND PROCEDURE DEVELOPMENT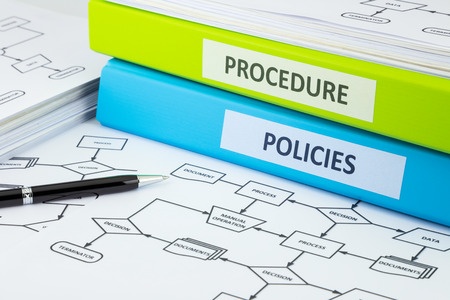 Fleet policies and procedures provide a guide for meeting organizational objectives and document the steps that employees, drivers, repair technicians, and management, are to follow when entrusted with the care of a vehicle or piece of equipment. Mercury assists fleet organizations with the development of standard operating policies, procedures, manuals, driver guidebooks, and much more. We have developed dozens of different products for a wide variety of diverse fleet operations throughout many different fleet segments.
Driver Eligibility
Driver Citations
Driver Motor Vehicle Record Assessment
Fuel and Car Washes
Personal Use
Reimbursement for Use of Personal Vehicle
Short-term Rentals
Use of Vehicle
Vehicle Condition, Maintenance, and Repair
Vehicle Crash
Vehicle Selection and Ordering
Vehicle Delivery and Acceptance
Vehicle Replacement
Vehicle Disposal / Remarketing
Vehicle Title and Registration
Vehicle Warranty
REQUEST FOR PROPOSAL DEVELOPMENT / MANAGEMENT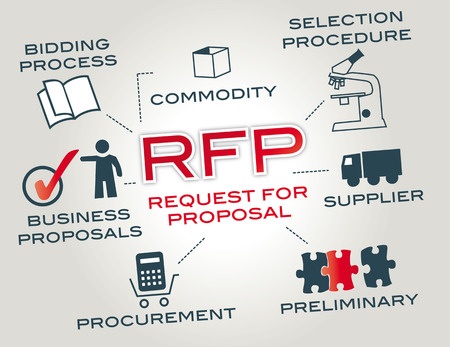 Mercury's consultants have assisted many government and corporate vehicle and equipment fleet organizations in developing, launching, managing, evaluating, and finalizing requests for proposals. Because Mercury is an independent consulting firm and not an outsourcing provider, we are ideally positioned to help you attract a field of capable, motivated bidders. We offer objective and unbiased evaluations of potential outsourcing contractors' capabilities, increasing the likelihood that the bidder is a good match for you.
Conduct Pre-bid Meetings
Develop Technical Performance Specifications for Services Procured
Design Price Bid Worksheets for Apples-to-Apples Comparisons
Develop Meaningful and Fair Proposal Scoring Methodologies
Secure and Evaluate Offers
Interview Bidding Suppliers
Contract Negotiation Assistance
VEHICAL REPLACEMENT PLANNING

Many fleet organizations struggle with replacing vehicles and equipment in an orderly and efficient manner. Sometimes, senior management does not appreciate the fleet's contribution to the success of the enterprise's overall mission and replacement decisions are based on short-term considerations. Fleet replacement costs are an easy target for budget cutting, especially in times of economic stress. Mercury consultants have been providing fleet replacement planning services to organizations for decades. We have designed programs that have brought reliability to fleet operations along with short-term fiscal stability and long-term economic value to our clients.
Audit of existing replacement fund for proper balance and utilization
Development of a fleet replacement fund
Development of fleet replacement cycles and scheduling services
Identification and analysis of alternative replacement funding sources
Inventory valuation
Lease-versus-buy analysis
Mileage reimbursement and user charge-back methodologies
Review of existing replacement plan criteria
Vehicle and equipment replacement planning software
Learn more about Mercury's replacement plan tools at https://mercury-assoc.com/resources/tools/
CARCAP (Capital Asset Replacement Cost Analysis Program)
Mercury's fleet replacement planning and cost analysis program projects near and long-term vehicle / equipment replacement costs, depreciation costs, residual values, funding requirements under alternative financing approaches replacement charge-back rates, and replacement reserve fund balances. The program is designed to assist organizations in determining the best way to finance the replacement of vehicles and motorized equipment, and to assist them in managing a systematic asset replacement program on an ongoing basis.
VEHICLE UTILIZATION / VEHICLE ACQUISITION METHODOLOGY (VAM)
Periodic utilization reviews and rightsizing studies often pay for themselves many times over in increased productivity and lower operating and capital costs. Mercury has performed these studies for countless organizations. Our studies have enabled clients to reduce their fleet size by as much as 20 percent while lowering their replacement costs, repair bills, and discretionary-trip expenses.
Database Collection of Vehicle Usage, Purpose, Mission Criticality
Determine How Vehicles Are Being Used
Identify Candidate Vehicles For Reassignment or Disposal
Negotiate Final Disposition of Under-utilized Vehicles
Vehicle Allocation Methodology (VAM)
VAM is a structured approach created by Mercury to assist organizations in performing a rightsizing study on their fleets with the intention of improving the quality of their fleet management and operating practices while reducing costs. This automated vehicle justification protocol analyzes utilization and mission criticality data to make preliminary recommendations for vehicle retention.
Learn more about Mercury's replacement plan tools at https://mercury-assoc.com/resources/tools/
Proven Value and Results
Mercury delivers understandable, defensible findings and practical recommendations on managing the size, composition, and operation of your fleet. Our goal is to bring savings and productivity gains that far exceed the cost of our work.
For more information on our consulting services and business solutions, please contact us via our online form, by email at contactus@g97.662.myftpupload.com, or by phone at 301.519.0535.